Curi-Cancha Natural History Tour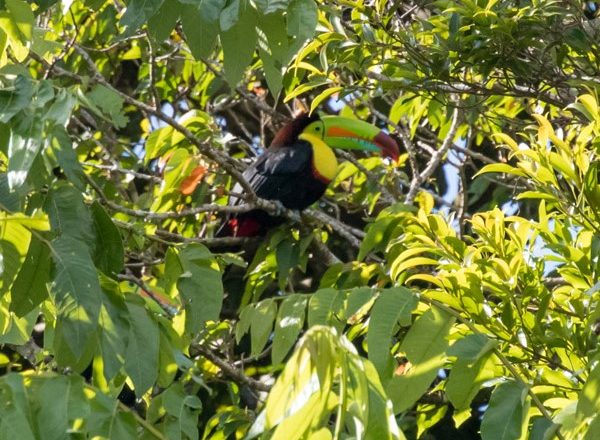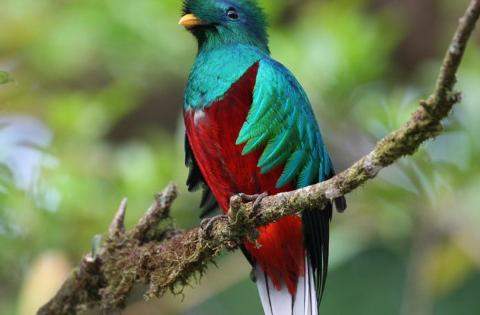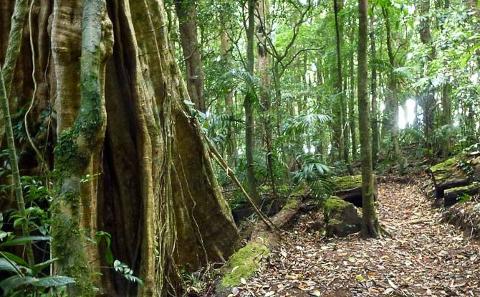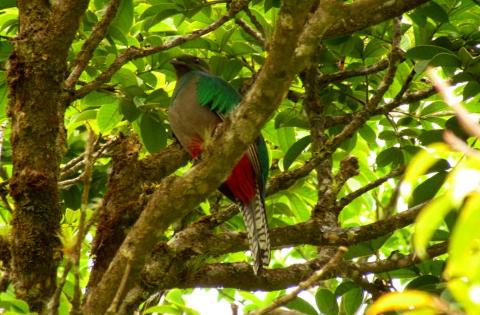 Duration: 3 Hours (approx.)
Location: Monteverde, Puntarenas
Product code: P1WGN0
A three hour walk on a private reserve with a privileged location adjacent to the Monteverde Cloud Forest Reserve.
Located in the Arenal-Tempisque conservation area in the heart of Monteverde. It protects 83 hectares (205 acres) of 50% virgin forest, 45% secondary growth, and 5% open pasture. The altitude ranges from 1450 meters to 1615 meters with 40% Lower montane wet forest and 60% Premontane wet forest. Seven kilometers of natural trails allow visitors to explore the flora and fauna of the tropical cloud forest.
This reserve is a birdwatcher's paradise. The Resplendent Quetzal, Three-Wattled Bellbird, Blue-Crowned Motmot, Orange-bellied Trogon, and many others are frequently seen. Indeed, over 200 species of birds have been observed making their home in this piece of heaven. Frequently sighted mammals include armadillo, coati, agouti, kinkajou, ocelot, two-toed sloth, and three species of monkey: mantled howler, white-faced capuchin, and spider monkey.
Visitors are welcome to browse the trails by themselves or take a guide to enhance the experience. Guided birding tours are also available with guides who have particular expertise in finding and identifying local birds.
The reserve is devoted to sustainable practices designed to keep the reserve a healthy habitat for the animals. Our main goal is to protect the flora and fauna and at the same time provide a first rate and environmentally responsible service to our guests.
What's included
:
Entrance fee
Guides
Telescope
Roundtrip transportation
What to bring:
Binoculars
Closed toed shoes
Comfortable clothing
Insect repellent
Raincoat
Sunscreen
Notes:
Bring a copy of your passport, driver's license or some other valid picture ID that must be presented when you sign the mutual liability agreement required to enter the Reserve.
Transportation is available from all Monteverde area hotels for an aditional cost.